ABL delegates from across the world gathered again for the 36th General Assembly Meeting in Lisbon, Portugal, November 2017.
Former Portuguese international football player, Nuno Gomes, shared his experiences with representation agreements between players, coaches and clubs and demonstrated the importance for professional sportsmen to have reliable legal counsel to defend their interests. The panel debate was moderated by renown sports journalist Rui Tovar. We hereby thank our other panelists Emmanuel Moulin – Partner at Miguérès Moulin, Andres Bazo – Partner at Rasco Klock Perez & Nieto, Sabine Söndergaard – COO Alektum Group and Steve Kirby – Executive Director at Council of International Investigators. In addition to discussing FIFA regualations, representation, contractual disputes, sanctions and disciplinary bodies, Steven Kirby made a presentation on how private investigators can assist in combatting the sale of bogus sports goods.
Bahar Malavan-Naryndji, Attorney-at-Law with Alektum Group, presented on E-Commerce and the new European General Data Protection Regulation (GDPR) that will come into force on May 25, 2018 and how this will overhaul how businesses process and handle data.
Other most interesting debates were attended by speakers from various sectors.
Luis Rolo, Partner at SCA Advogados, moderated the debate on Investing in Portugal. We hereby thank our panelists Cristina Muralha, Director at Gesmétodo Projectos e Consultoria, João Almeida Dias, Partner at SCA Advogados and Pedro Lago de Carvalho, Honorary Member of the Lisbon Rough Diamond Bourse for their valuable contributions.
Further, we thank our panelists who provided valuable insight into The Oceans, Environment and Maritime Law:
Carlos Iglézias, President, Apemeta
Béatrice Favarel, Partner, Favarel & Associés
Another most interesting debate was held by Radu Ionescu, Partner at Ionesu si Sava, and Enrico Perfler, CEO at 1LAB, on the EU Regulation 2017/745 of the European Parliament and Council of 5 April 2017 About Medical Devices.
Further, we had José Poças Esteves, CEO of ARC Ratings, S.A., Sónia Ribeiro, Head of Geopolitics and Prospective Services at SaeR and Vitor Figueiredo, Head of Sovereign Ratings Services at ARC Ratings present the outlook for the European and global economy.

For the second time in a row the ABL Law Firm of the Year Award was handed over to ABL Madrid member MG Abogados. The award is granted on the basis of a rigorous process that includes peer review from leading attorneys worldwide. The winner is recognized for its professional excellence and notable achievements over the past 12 months including outstanding work and growth. Congratulations to the team at MG Abogados!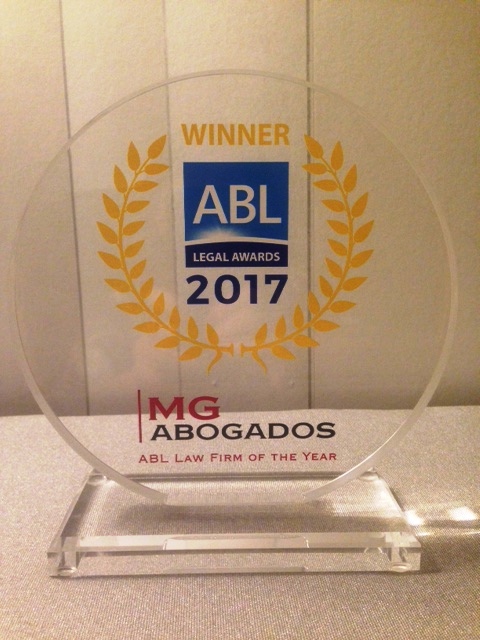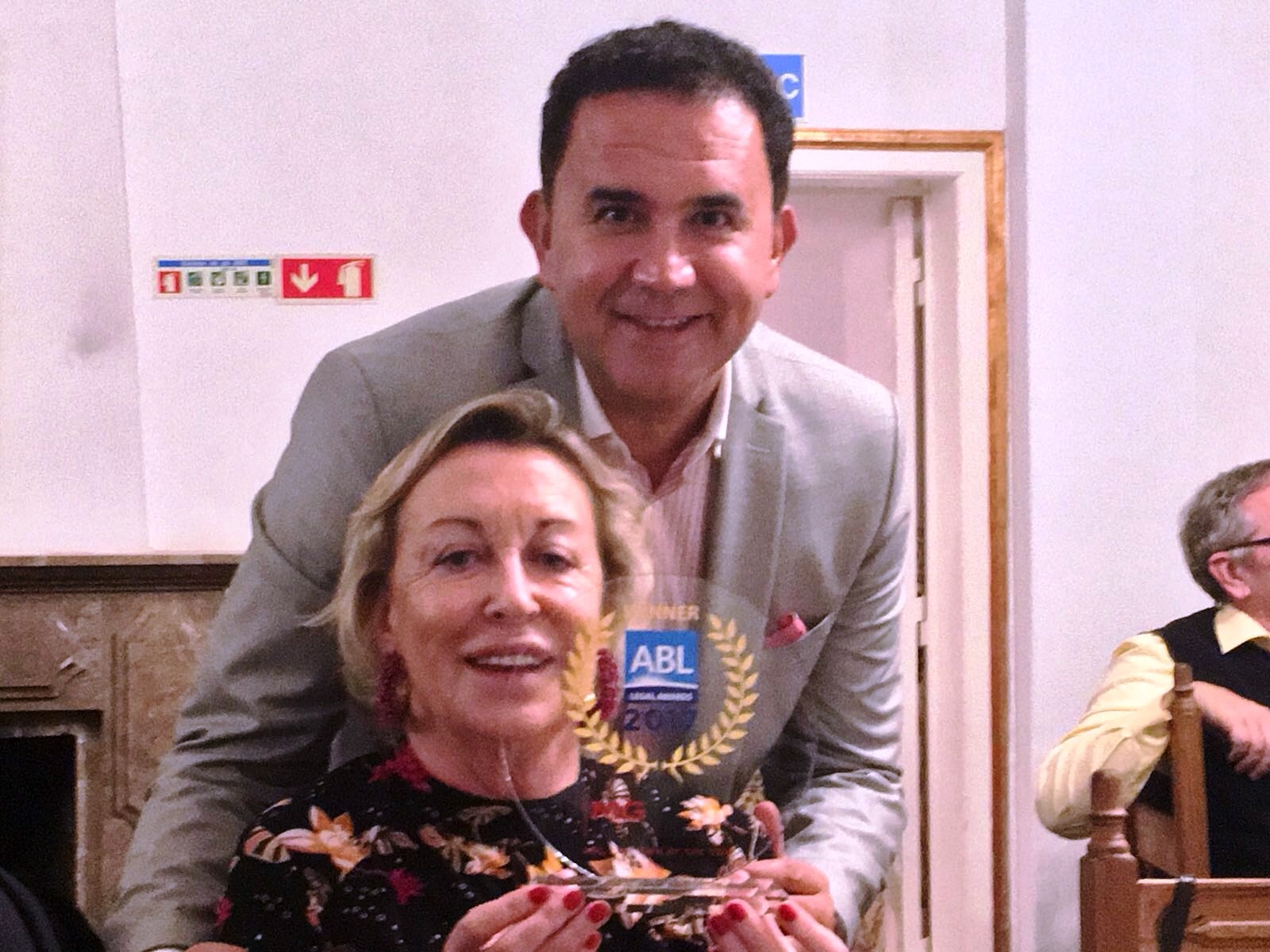 Special recognition and thanks goes out to SCA Advogados for hosting the event and to Alektum Group, Sofar S.p.A and Turismo de Lisboa for sponsoring this fruitful 36th ABL Conference.
Click here to see some snapshots taken at this event.
About our sponsors
Operating in 16 European markets with more than 500 employees and a turnover exceeding 70 million Euro, Alektum Group is a family-owned company with tradition as its core value since 1992. The Group's strength is in supporting its customers in many aspects of their business with a unique combination of innovative services and products.
Sofar S.p.A. is an Italian company that produces high quality pharmaceutical products, dietary supplements and medical devices.
About our hosts
Established in 2000, SCA Advogados has reached its current dimension, in order to grow in a sustainable way, adapting to the committed and responsible project initially conceived by its partners.
The firm has always maintained a careful management of human resources in order to maximize the productivity and quality of the services provided, always having in mind the best result for the client.
As a multidisciplinary firm SCA provides general and transversal support to its clients covering most areas of law in a constant search for practical solutions, sustainable and appropriate to the needs of those who seek us.
SCA firmly incorporates values that it considers inseparable from the practice of advocacy, namely, independence, competence, confidentiality and a dedicated practice.
Since its foundation and as a normal consequence of its development, as well as the years of practice of its partners, SCA has created a network of preferential contacts, which has enabled it to choose various specialists from all areas to whom it can resort to optimize the services provided to its Clients.
Thus, SCA maintains close and personalized connections with several national and international law firms, always with the aim of providing an integral and quality service to its Clients. It was with this same determination that in 2015 SCA became the Portuguese member of the ABL - Alliance of Business Lawyers.
The integration into ABL allows SCA to ensure, anywhere in the world, the provision of the same personalized and optimized service that has always been its stamp.
ABL Members who have attended this event are:
The next ABL conference will take place in Lima, May 2018. More information will be available soon on our website.