We are delighted to announce that Druces LLP, our esteemed member firm based in London, has been awarded the prestigious ABL 2023 Law Firm of the Year at the recent ABL biannual conference held in Fortaleza. This recognition stands as a testament to their unwavering commitment to legal excellence and their exceptional achievements throughout the year.
The '2023 Law Firm of the Year' award is a reflection of the hard work and dedication exhibited by the entire team at Druces LLP.
We extend our heartfelt congratulations to Druces LLP for this outstanding achievement and their well-deserved recognition.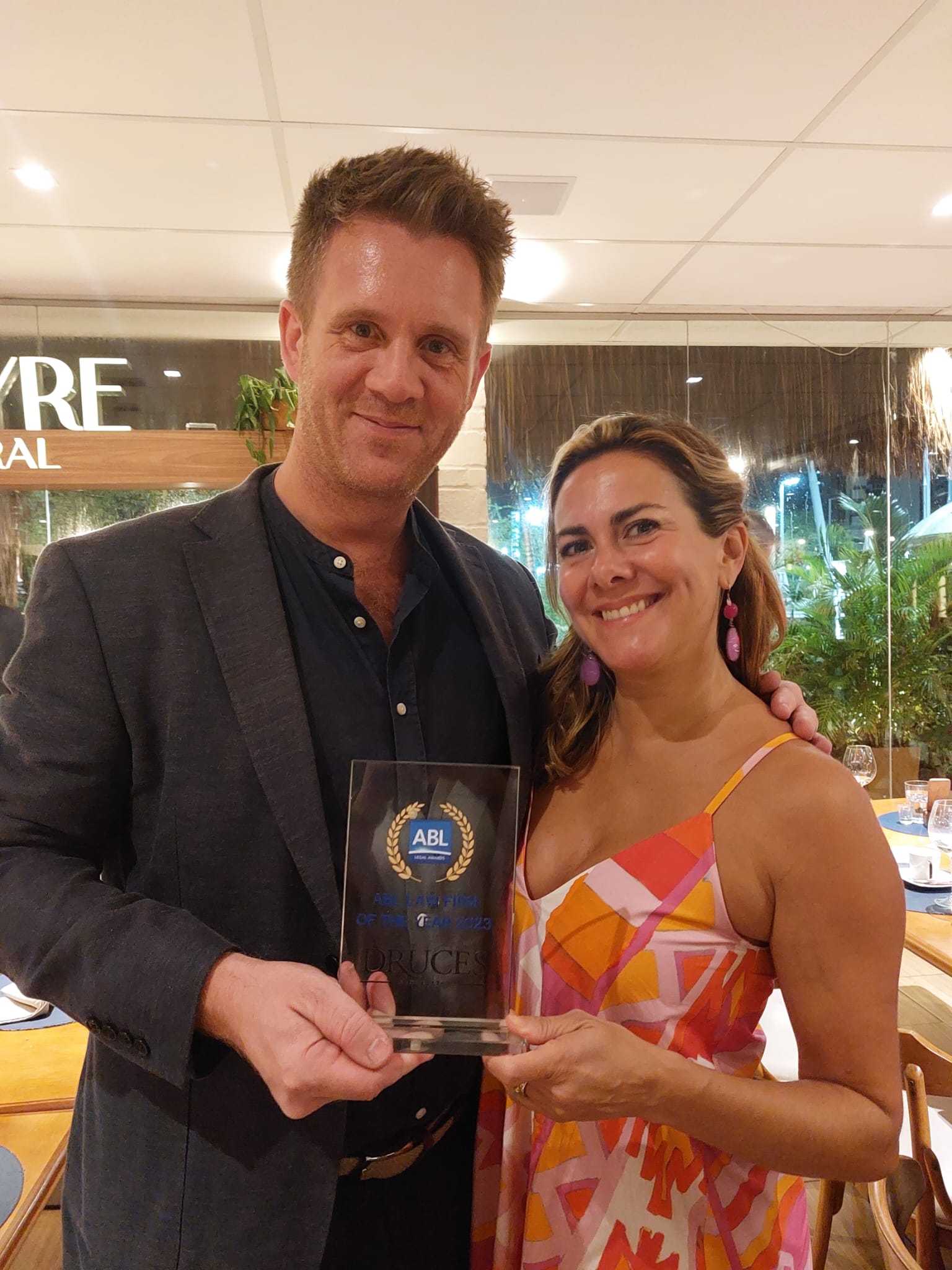 Neil Pfister, partner at Druces LLP, receiving the award from Laura Gobernado, ABL's Vice-President.
Congratulations and keep up the good work!