Warners Solicitors, with offices in Sevenoaks and Tonbridge, has appointed John Beynon to join its Corporate, Commercial & IP team as a consultant solicitor. John has over 30 years' experience in business law, employment law and commercial litigation. He has acted for individuals and business organisations of all sizes. John will be joining Warners in June, having previously run his own practice in South London.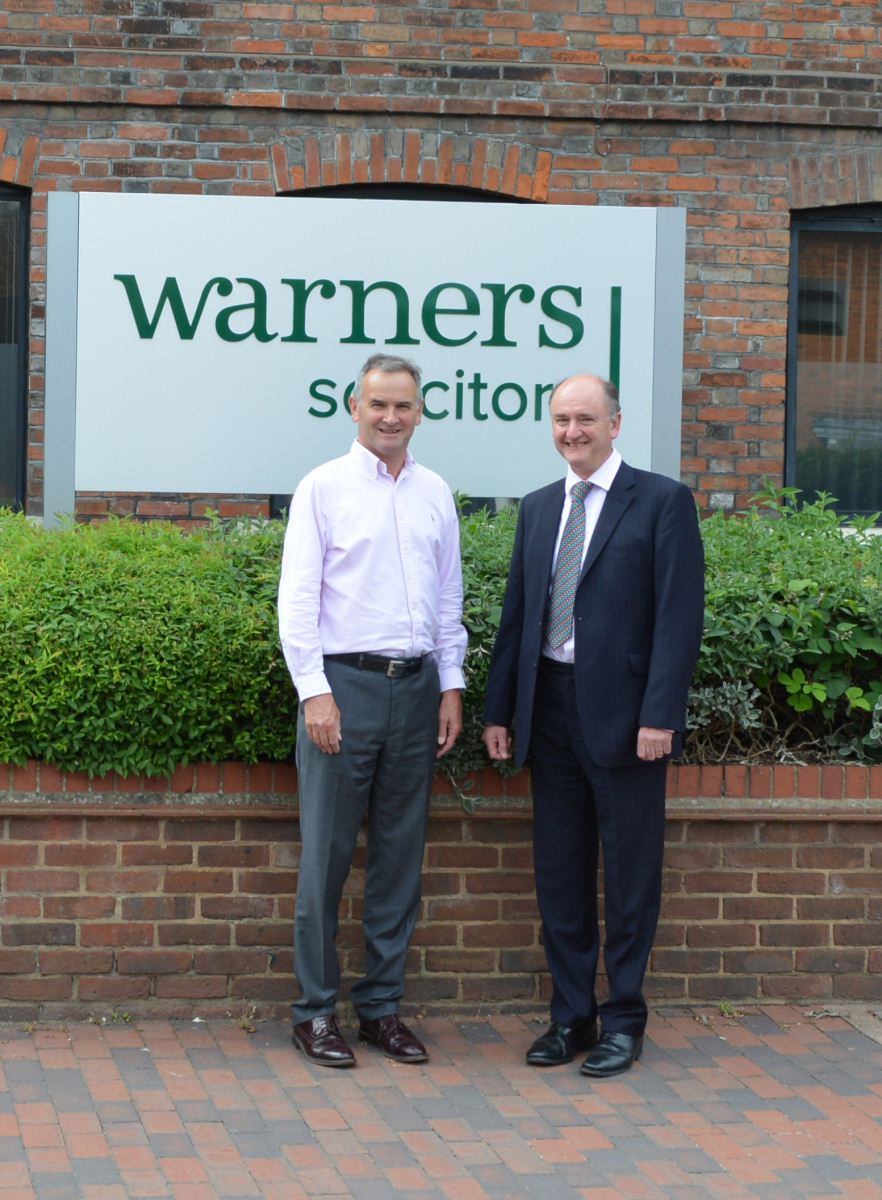 John lives in Orpington and his interests include swimming, live music and supporting Crystal Palace FC.
John said: "I'm delighted to be joining Warners, it is well known for giving sound, pragmatic advice to its clients and is regularly recognised by the legal directories as being one of the best law firms in the South East. Through joining Warners I will be able to offer my clients and contacts a more comprehensive range of services, particularly for property and private client work."
David Wilson, chairman at Warners, said: "We are looking forward to welcoming John to Warners. His wealth of experience will be of huge benefit to our clients and the team here in Tonbridge."
About Warners Solicitors
Warners is a modern and innovative law firm built on a strong heritage. Our lawyers are experts in their respective fields and provide a high quality, responsive service at the right value.
We are regularly recognised by leading legal directories Chambers UK and Legal 500 as offering some of the best legal advice in the region. With offices in Tonbridge and Sevenoaks we can assist clients throughout the South East.
The key areas of law and the legal sectors in which we operate are as follows:
For Individuals - Family Law & Divorce, Litigation & Dispute Resolution, Residential Property, Property Dispute Resolution, Employment Law, Probate & Estates, Tax Planning, Trusts & Wills, Personal Injury, Criminal & Regulatory Offences, Notary.
For Businesses - Corporate, Commercial, Mergers & Acquisitions, Intellectual Property, Commercial Property, Litigation & Dispute Resolution, Property Dispute Resolution, Employment Law, International Network, Notary.
Specialist Sectors - Agriculture & Landed Estates, Animal Welfare, Equine & Equestrian, Firearms Licensing, Information Technology (IT) & Software, Charities & Education, Professionals.