On May 21st, the 2020-2023 Board of Directors was elected. ABL is pleased to announce that Mark E. Ruddy will be leading the association as President. Mark is currently a partner at Ruddy Gregory PLLC in Washington, D.C. He is a securities and commodities attorney representing investment advisers, currency dealers, hedge funds and other members of the financial community. Mark's experience in the alternative investment industry spans almost twenty years.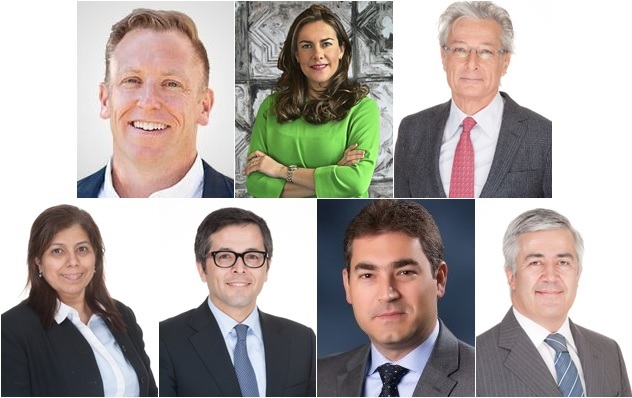 New members of the Board include (left to right):

• Mark Ruddy – President (Ruddy Gregory PLLC, Washington D.C.)
• Laura Gobernado - Vice-President (MG Abogados, Madrid)
• Baudouin Dunand - Treasurer (DGM Avocats, Geneva)
• Mona Bhide – Director (Dave & Girish & C°, Mumbai)
• Stefano Candela – Director (Franzosi Dal Negro Setti, Milan)
• Andres Bazo – Director (Rasco Klock Perez & Nieto, Miami)
• Luis Rolo – Director (SCA Advogados, Lisbon).

When asked about his new position, Mark stated, "I am excited about this opportunity. We live in a globalized world and our clients demand services that embrace multiple jurisdictions. Our expertise together with our privileged partnerships with Integra International, a leading association of global tax and business consultants, and the Council of International Investigators, our partner network of investigative and security professionals, places ABL – and its clients – well ahead of many other law firms and networks. My goals are to seize the endless opportunities presented by the global economy and to increase the value of ABL membership."

Mark replaces Emmanuel Moulin, who is stepping down after having served on the ABL Board for 15 years. "I would like to express my deep appreciation to Emmanuel and the outgoing Directors. They all played key roles in making ABL such a first-class organization. It has been a privilege to count them as fellow board members and friends", Mark added.
With 47 offices worldwide, ABL serves its clients on a global level.